The methods employed to assist individuals and communities are less a 'hand out', and more a 'hand up', intended for those who are willing to do what they can.

​The Foundations pattern is design to be self perpetuating over time as illustrated below.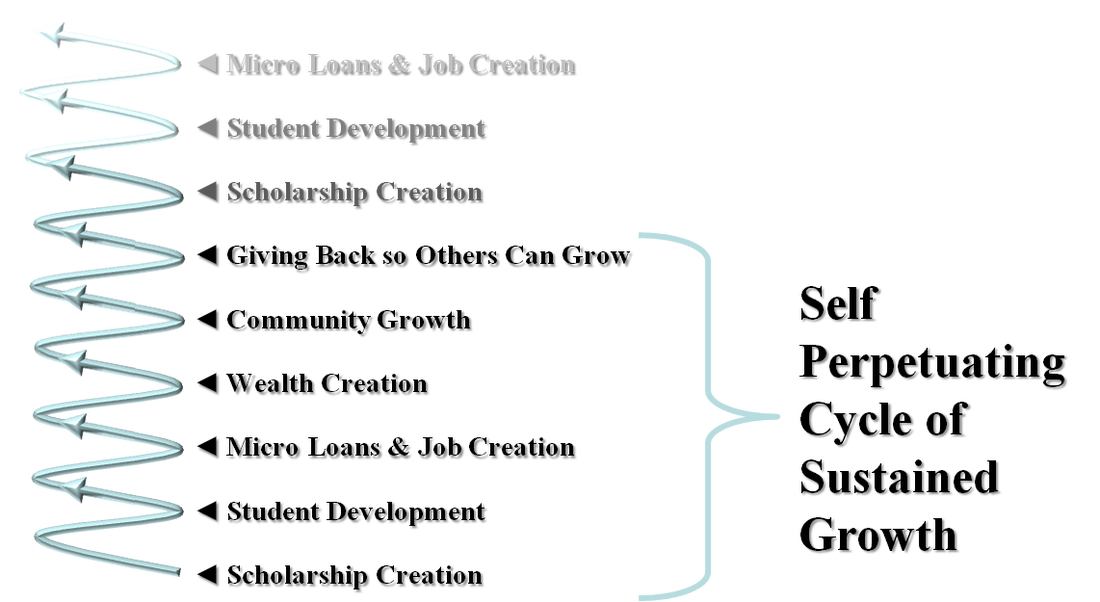 ​With the assistance of individuals and organizations, and through the commitment of monetary donations, time, and other forms of participation, the pattern can become immediately self-sustaining.